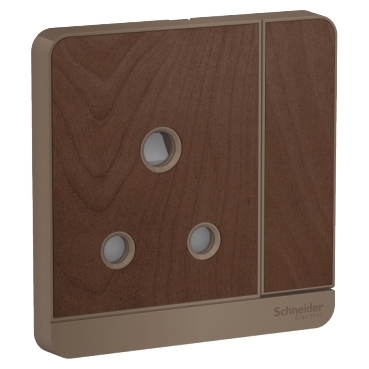 This switch is 3P. And this device is British BS 546 standard. And its rated current is 15A.
Its matching mounting box can be recessed into the surface of the wall with flush type.
The fixing mode of this device is screw.
The IP rating of this device is IP20. What's more, it well satisfied the standard of BS 546, MS 1577, SS 472.
Being environmentally friendly, this switched socket is a green premium product too.
The switched socket is made of polycarbonate, making it as resistant as possible.
AvatarOn offers six fashionable, classic appearances, letting your home's details change, just like the changes in your colorful life.
Made from high quality carbon steel with black oxide finish for corrosion resistance and durability
The die is made of AISI 4140 alloy steel, and is molded by dewaxing casting, with accurate dimensions
Energy saving ratcheting mechanism requires less handle force and ensures the crimping quality
Safety crimp release helps eliminate rejected terminations due to incorrect positioning
Ergonomically shaped non-slip handles for user comfort
Interchange die sets for wide range of applications