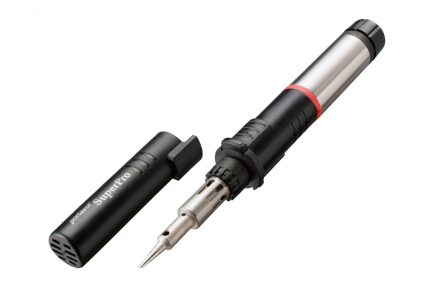 Heats quickly. Takes only 30 seconds from ignition until soldering. Controls equivalent power of 25-125W with the temperature adjuster.
Can be used as a blow torch by removing the tip. With optional tips, do soldering work for large metal or precision PCBs, or use as a hot knife or a hot air tool.
Operates approx. 45 minutes between refills (when used at max. temperature as a soldering iron).
One-handed, one-touch ignition switch.