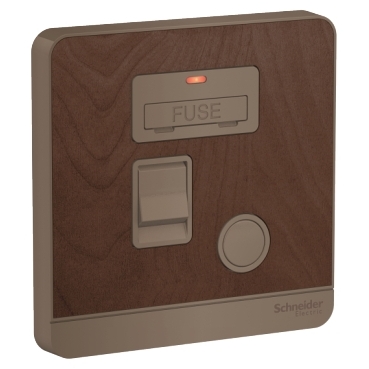 86 mm, 86 mm and 30.5 mm are the width, height and depth respectively.
The rated operation voltage of this fused connection is 250V and rated current 13A.
The connection terminal of this fused connection is screw terminal.
Blade is the fuse type of this device, improving the safety.
This fused connection is mounted on the wall.
The material it uses is steel/copper/PC (polycarbonate), characterizing high impact strength. Besides, the IP rating of this device is IP20.
What's more, it well satisfied the standard of BS 1363.